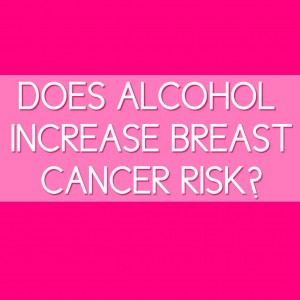 Does alcohol increase risk for breast cancer?
Women who averaged three to four or more drinks per week were 34% more likely to have a recurrence than those who drank less than once a week.
Likewise, breast cancer-specific mortality risk rose 51% for the regular drinkers among breast cancer survivors.
The increased risk of recurrence was highest for women who drank two or more glasses of wine a day, while there was no significant risk increase among those who consumed less than three drinks overall per week.
Postmenopausal breast cancer survivors were particularly at risk from moderate to heavy drinking, as were overweight and obese women.
Alcohol also increases aromatase activity, which is the enzyme that converts other steroid hormones to estrogens.
This is the same enzyme that drugs such as Femara and Arimidex is blocking.
Therefore, alcohol works against these medications.