Healing is a matter of time, but it is also a matter of opportunity."
-Hippocrates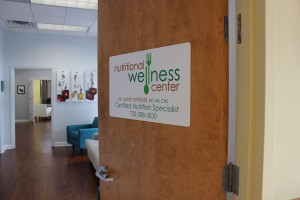 You're investigating websites because you have a health concern that is prompting you to find a more natural path to achieving your goals. You're looking for someone who will uncover the underlying reasons for your symptoms, genuinely take an interest in your well-being, and create a plan that is attainable and won't be a full time job. You've tried to do this on your own, maybe had some professional help, but here you are anyway. Hopefully after reading further, you will feel relieved that you've come to the right place, where you will find a center that has a reputation for helping people with hard to solve problems and providing uniquely personalized care.
What Sets Us Apart
While a lot of clinicians will promise individualized services, our patients tell us that feature is what truly sets us apart. There is no ticking clock as we take as much time as needed to review all of your information. Instead of focusing strictly on a diagnosis, we take a holistic, comprehensive approach to evaluating and addressing the causes that led up to your current health conditions. The program that is created for you is extensive and detailed. This is not a cookie-cutter one-size-fits-all approach.
This is a typical response:

This research is amazing! You are the first doctor to take such an extensive look at all the aspects of my father's health, and take each into consideration. Thank you!"
– Fannie P
Our focus is on creating individualized lifestyle programs that identify and address the underlying reasons for your concerns.  Our cutting edge testing helps identify obstacles that have prevented long term success. Our goal is to educate you, as we have found over the years that is what best motivates our patients.
We understand that it is time to move beyond cookie cutter dietary and lifestyle recommendations and into the realm of employing state of the art analysis, to give patients what they need— quality lifestyle intervention with specific targeted food and supplement recommendations, uniquely designed physical activity protocols and mind-body medicine therapies to address each person's unique situation, known as personalized lifestyle medicine.