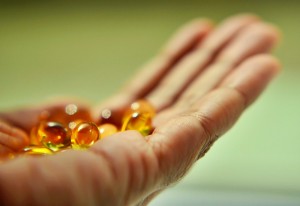 Recently, the New York State Attorney General's Office accused four major retailers (GNC, Target, Walgreens and Walmart) of selling fraudulent and potentially dangerous herbal supplements and demanded that they remove the products from their shelves with a cease and desist order.
Through testing, label claims were found to be fraudulent, as herbs listed were not present in the products as indicated, and possibly worse, were replaced with fillers that are common allergens for many, i.e. wheat, garlic, legumes including peanuts, asparagus and other plant derivatives.
Having a daughter with Celiac, I find this quite disturbing on a personal level, and having many patients who rely on supplements as part of their wellness protocols, it is also professionally disconcerting.
Half the products tested at Target — ginkgo biloba, St. John's wort and valerian root, tested negative for the herbs on their labels. But they did contain powdered rice, beans, peas and wild carrots. And at GNC, the agency said, it found pills with unlisted ingredients used as fillers, like powdered legumes, the class of plants that includes peanuts and soybeans, a hazard for people with allergies.
The public is often told that taking supplements is something to do at your own risk and that this type of problem is unavoidable since vitamin supplements are not FDA regulated. That is not an accurate statement. The FDA, in fact, has rigorous standards set forth in the Dietary Supplement Good Manufacturing Practice (GMP) requirements that only superior supplement manufacturers have gone to great lengths to achieve.
GMP certification ensures that all aspects of manufacturing, including laboratory analysis, mixing, encapsulation, bottling, labeling, packaging and shipping are standardized. This verifies label claims, potency, and purity. In other words, all that's in the bottle is listed accurately on the label.
All of the supplements we sell at The Nutritional Wellness Center have undergone independent laboratory testing of all raw materials and finished products since they are GMP certified. The ingredients are selected due to superior absorption and purity in strengths consistent with the research. Most of our products are also TGA certified, which is the pharmaceutical regulatory agency of Australia, considered the toughest regulatory agency in the world. They are also non GMO.
Dietary Supplements GMP Registration
Good manufacturing practices (GMPs) are guidelines that provide a system of processes, procedures and documentation to assure a product has the identity, strength, composition, quality and purity that appear on its label. These GMP requirements are listed in Section 8 of NSF/ANSI 173 which is the only accredited American National Standard in the dietary supplement industry developed in accordance with the FDA's 21 CFR part 111.
NSF International's GMP Registration Program enables manufacturers to become independently registered by NSF to meet GMP requirements. The program is open not just to manufacturers of dietary supplements but also to manufacturers of ingredients and raw materials, as well as distribution, warehousing and packaging companies, who want to demonstrate their commitment to public safety.
For more information about NSF Dietary Supplements GMP Registration, email HYPERLINK "mailto:supplem[email protected]" [email protected] or call +1 734.827.6856.
Gary Collins, a former FDA employee had the following to say based upon his investigation of the supplement industry:
"If you have no morals and know how truly under-regulated the supplement industry is in America, you can make huge amounts of money selling dangerous counterfeit and expired supplement products."
There are three main ways that supplements end up on the market at lower prices:
They are counterfeit: Creating lookalike packaging is quite prevalent. There is virtually no legal consequence to selling fake pills. The IACC (International Anti-Counterfeiting Coalition) estimates that this drives in approximately $600 billion of revenue annually.
They are expired products that have been repackaged as new with fictitious expiration dates. Packaging dates can be altered, and dealers can buy up lots of products that are near expiration at a reduced price.
They are stolen products released on the black market. The quality control from that point is sketchy, as they can be combined with counterfeit or expired products, with very little attention to important safekeeping: ie temperature controlled warehousing, etc.