It's been a long month for all of us. I've been fortunate to stay in contact with many of you through remote appointments, and for that I am extremely grateful. I will frequently update you as I continue to learn, and I'm thankful that those of you with health concerns, viral exposure and even diagnosed COVID have reached out to me, as well as many of you who understand that now more than ever is the time to stick to your wellness programs.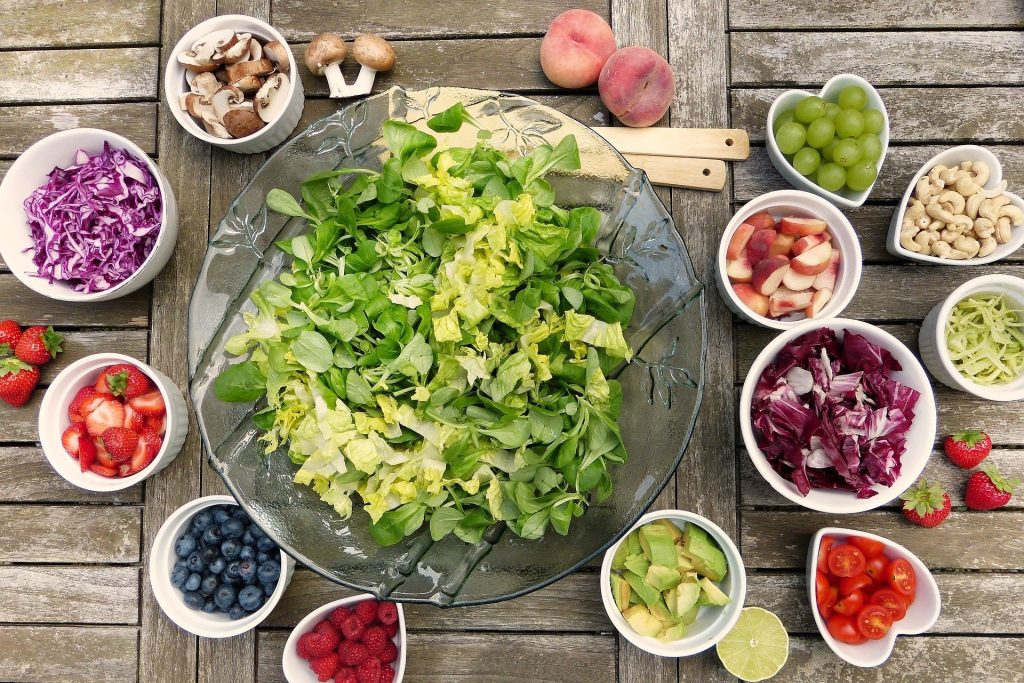 We've certainly had an accelerated learning curve when it comes to COVID 19. However, there is still much to uncover and over the coming weeks I anticipate some major advances in our treatment and testing protocols. I am very hopeful based upon what I have been researching.
Unfortunately, in our area, we now all know people who were hit hard and who don't fit the high-risk profile. Likely we will find some genetic variants and even strains of the virus that are more virulent than others. However, there are some well-established risk factors that we can control, related to our lifestyle practices. Among Italy's COVID-19 fatalities, 76.1% had hypertension, 35.5% had diabetes and 33% had heart disease. In addition, these underlying conditions are linked to "poorer clinical outcomes" such as ICU admissions and need for ventilation. Likewise, the Intensive Care National Audit and Research Centre released a report on 196 patients critically ill with COVID-19. Overall, 71.7% of the critical patients were overweight, obese or severely obese.
The most nerve-wracking part of this virus is the potential to stimulate a cytokine storm, which is when the disease becomes most dangerous and overwhelms the body's defenses with runaway inflammation. One thing we know for sure is that Metabolic Syndrome and its associated comorbidities are proven risk factors. Those with Metabolic Syndrome (obesity, hypertension, diabetes, coronary artery disease) have a 3-fold increased chance of being hospitalized for COVID. Those of you who are my patients are aware of my obsession with the underlying issue related to Metabolic Syndrome: Insulin Resistance > Blood sugar dysregulation due to unhealthy lifestyle patterns. Not only is insulin resistance the common denominator for these diseases, it also impairs immune function.
As noted by Dr. Sandra Weber, president of the American Association of Clinical Endocrinologists, in The New York Times, "We know that if you do not have good glucose control, you're at high risk for infection, including viruses and presumably this one [COVID-19] as well … [improving glucose control] would put you in a situation where you would have better immune function."
There is no better time than now to take control and do everything you need to do to optimize your blood sugar and minimize your exposure to processed starches and sugars. Get your weight under control.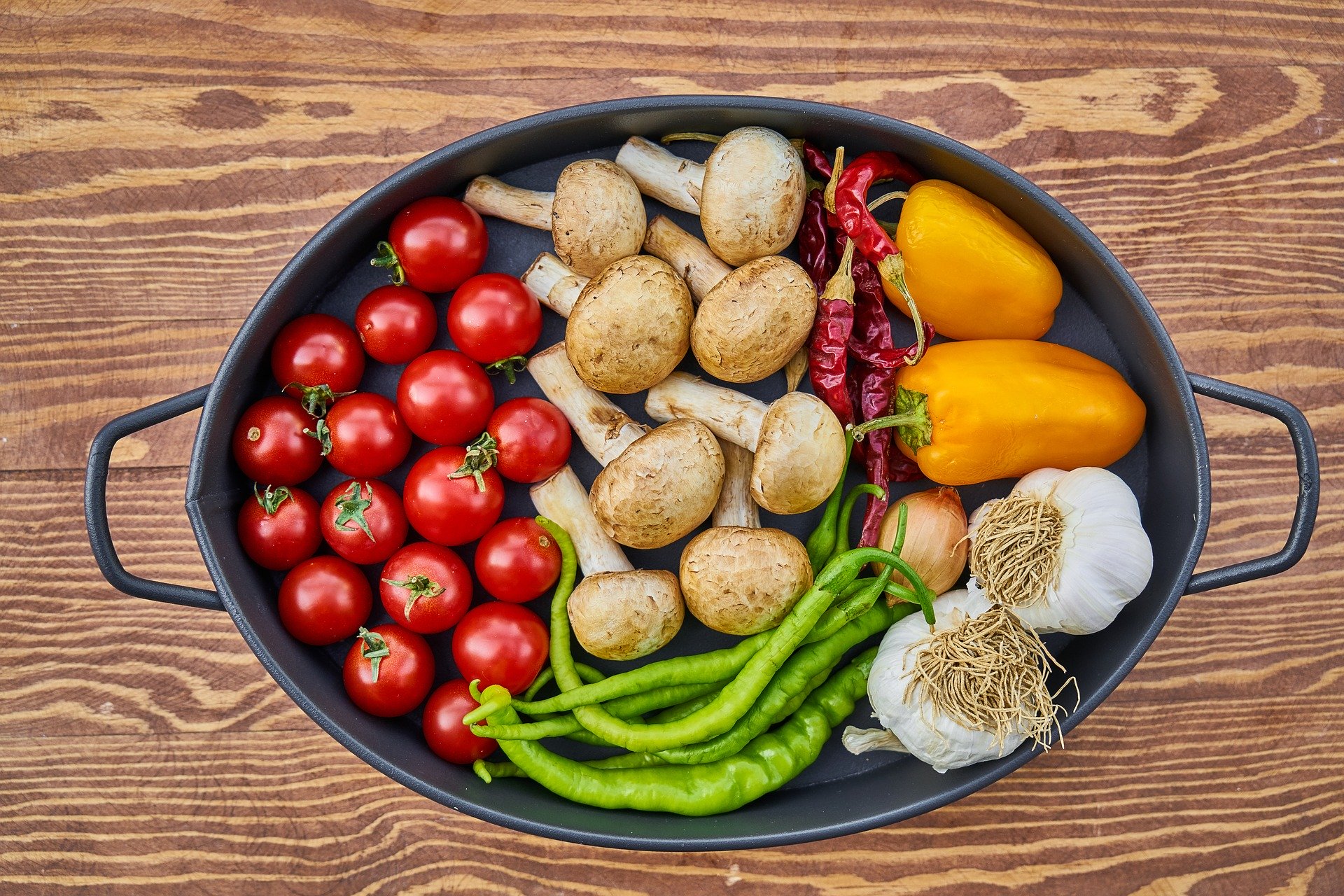 Those of you who work with me have seen this diagram often and probably see it in your sleep by now: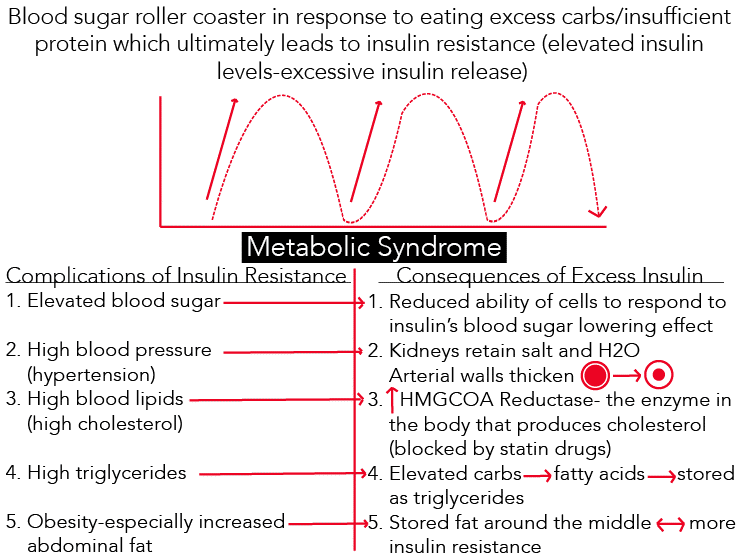 Insulin Resistance can result from the following:
A diet that is high in fast-acting carbs-those that are easily broken down to sugar and yes, this can include grains and fruits
Long gaps between meals
Imbalanced snacks
High stress
Insufficient dietary fiber
Imbalanced protein: fat: carb ratios
I have created a diet plan with an easy to follow template to help you get started. It focuses on blood sugar control, weight optimization as well as immune support. Please click here to view, feel free to download. If you are taking any medications, have medical conditions or food sensitivities, you must review this with your physicians before instituting any changes. For instance, if you are taking medication for blood sugar, following a diet that addresses insulin resistance can effectively lower your blood sugar and may require your MD to adjust/reduce your medication accordingly. There are also some contraindications with blood thinners regarding diet, so it's important to institute changes safely and targeted to your needs.
I am also inviting you to email us at [email protected] and let us know you are interested in signing up for a free program we are offering that will be a seamless way to get started, including recipes, daily meal plans, even shopping lists and food diaries so that you can stay on track, with the only investment your accountability. As I've reiterated, this is such an important time to make healthy changes. Please join us as this will be a fun and engaging way to stay focused.
Foundational Rules for Improving Insulin Regulation:
Consider Intermittent Fasting/Timed Restrictive Eating: Start with a 14 hour overnight fast. Stop eating at least 3 hours before bedtime. This not only helps with insulin resistance and weight loss, but this also activates one of the body's main repair mechanisms, autophagy, which is highly immune-supportive.
Avoid all processed foods: White flours, added sugars, sodas, processed meats, artificial colors/preservatives.
Limit net carbs (total carbs minus fiber) by consuming mainly higher fiber carbs such as non-starchy vegetables, some nuts and seeds, and minimizing grains other than those with high fiber content, even fruits, sticking to ones that are low glycemic such as berries.
Include healthy fats such as olive and coconut oils, avocado, pastured eggs, grass fed animal, wild seafood.
Include protein at all meals for blood sugar stability.
Exercise! Increase physical movement throughout the day, especially important for those of us who are working from home on our computers all day.
Get to bed earlier. Limit exposure to blue light/tv/computer especially before bedtime.
Work on stress, this is a difficult time for most so try to implement relaxation techniques such as meditation, yoga, daily walks, etc. Many are available through YouTube for free.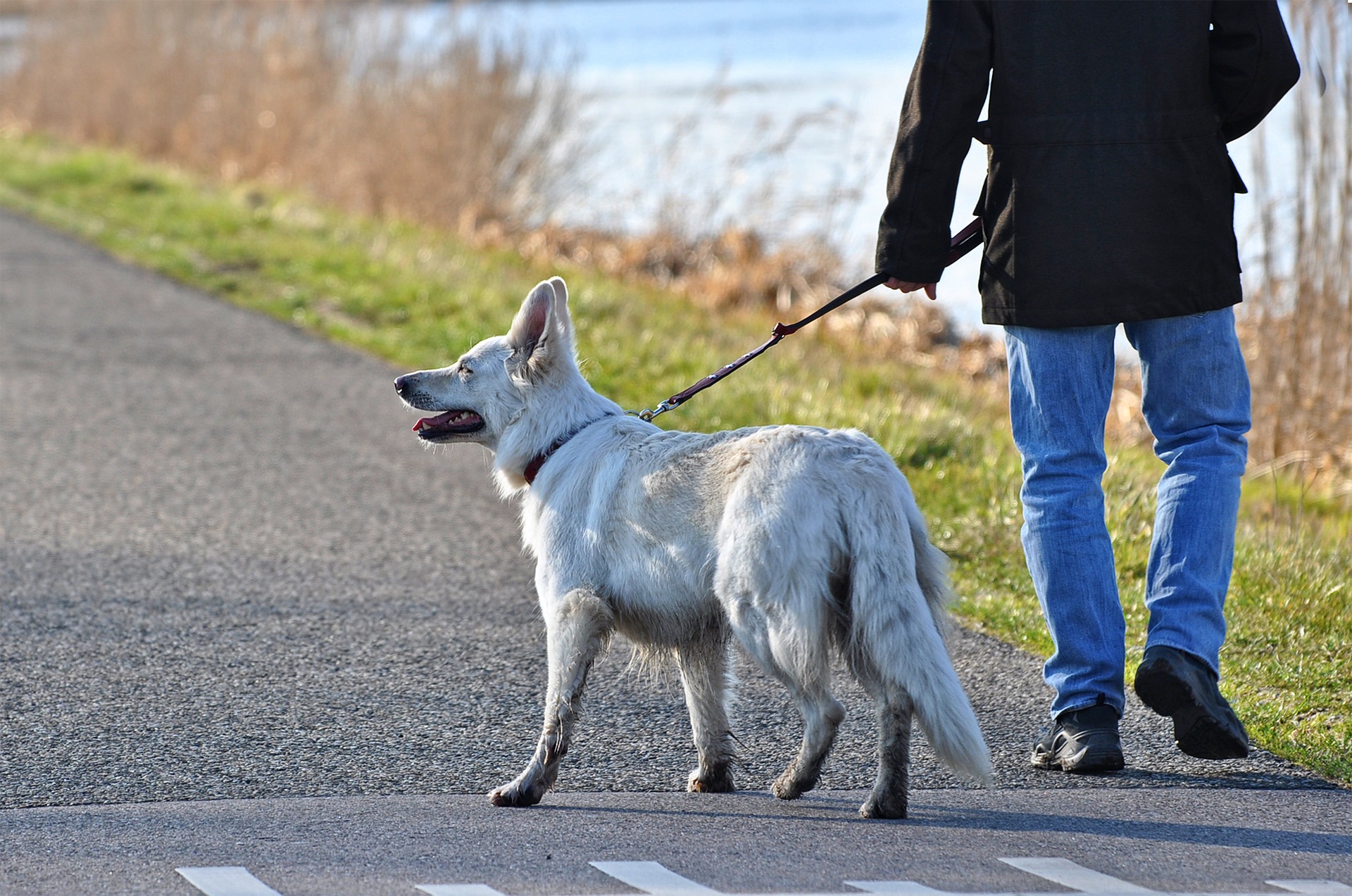 Start keeping track of your progress by measuring your waist to hip ratio once/week:
Stand up straight and breathe out. Use a tape measure to check the distance around the smallest part of your waist, just above your belly button. This is your waist circumference.
Then measure the distance around the largest part of your hips – the widest part of your buttocks. This is your hip circumference.
Calculate your WHR by dividing your waist circumference by your hip circumference.

Protein shakes are a perfect way to start the day in a balanced fashion and are a good staple to have on hand while it's become more challenging to stock the pantry. The best thing is they ship right to your house, no outside shopping necessary. They also come in handy for adding other healthy ingredients: Ground flax, antioxidant rich berries, brain supporting MCT oil, herbs, SBI powder to mop up toxins in the gut, fruit/veggie powder since most of us are having a hard time finding enough fresh produce, etc.
If you need to order smoothie powder or fruit/veggie powder blends, please feel free to contact our office at 732-308-3030 to be able to order them with your usual discount. You can also order directly through our website link and take advantage of our discount.
Please everyone, take good care of yourselves.
Warmly, Dr. Adria