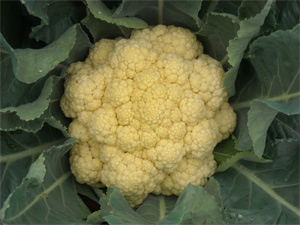 Cauliflower "Rice" is a low-carb, high-fiber and nutrient-dense substitute for rice. Just in time for the holidays!
Ingredients:
3 tbs olive oil
1 medium onion, finely chopped (about 1 cup)
4 stalks celery, finely chopped (about 1 cup)
1 large head of cauliflower, trimmed and coarsely chopped
¼ tsp sea salt
Directions:
Heat the olive oil in a large skillet over medium heat.
Saute the onion for 8-10 minutes, until soft and translucent.
Add the celery and sauté for 5 minutes.
In a food processor, pulse the cauliflower until it is the texture of rice.
Add the cauliflower to the skillet, cover, and cook for 15-20 minutes, stirring occasionally, until soft. Stir in the salt and serve.